Here are a few pretty kitchen items I've been swooning over for your viewing pleasure!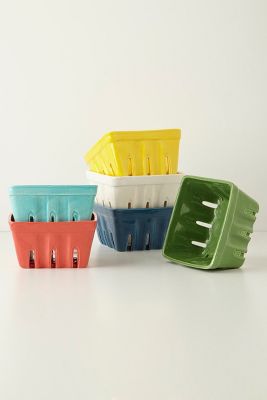 Target's Threshold Stoneware Canister:
This is totally an Anthropologie knock-off, but who cares because it's so much cheaper! They have them in all sorts of sizes and colors, too! I might just have to get one!
Anthropologie Tea and Toast Butter Dish:
If it was practical to have multiple butter dishes I so would. I'm still tempted to buy this one though! And apparently I have something for this soft baby blue lately...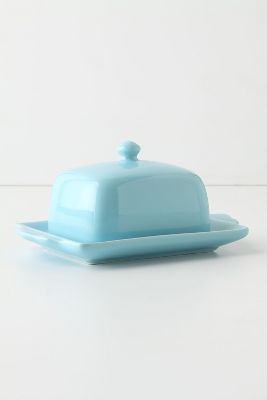 Anthropologie Chipper and Sprite Serving Set:
I have been drooling over these for a couple of months now. Every time I wander into an Anthropologie to "window" shop, I can't help but pick these up. The handles are just too much! If they ever go on sale, I'm picking up a set. No battle!